Your #1 Resource For Ohio Fishing Lake Maps

Go Fish Ohio Has All Your Ohio Fishing & Lake Information
70 Topographic Lake Maps
Lake Regulations (boating hp, speed, etc.)
Species of Fish Available
Boat Ramp Locations & Google Maps
Buy Ohio Fishing License Online

ODNR News

Photo Gallery
Nearby Tackle Shops, Marinas & More
Whether you like fishing the big waters of Lake Erie, or one of Ohio's many inland lakes like Mosquito or Portage Lakes, Go Fish Ohio keeps you current with lake information and fishing conditions. Our Lake Maps offer contour details, boat ramp(s) locations, horsepower restrictions, and species of fish in the lake.
Ohio Fishing & Boat Shows
Let's face it…its COLD in Ohio in the winter! Unless you have the gear and ae into ice fishing, it is a long few months without a rod in the water. Stay warm and motivated to fish – attend a fishing show, outdoor sports show or boat show to see what the latest angling trends are.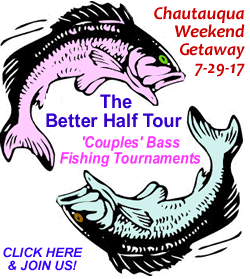 Attention Tournament Directors: List your tournament on GFO for FREE!
Just fill out the contact form under our calendar to have your tournament listed on it!
---
Attention Tackle Shops, Marinas &
Ohio Lake Campgrounds
Over 14,000 anglers visit our website each month. We want them to walk through your doors when they visit your sponsored lake! EXCLUSIVE Lake Map Sponsor Program – only ONE local tackle shop plus ONE local marina, campground, boat rental business or fishing guide per lake.
ONLY $99/YEAR
---
Thanks for stopping by for a few minutes and we hope you get to Go Fish Ohio! Follow along with us on Facebook.
A very special THANKS to the Ohio Division of Natural Resources, the Division of Wildlife and the Division of Watercraft for their hard work and dedication in providing Ohio sportsmen and women with safety and excellent fishing & hunting opportunities!
Turn In a Poacher (1-800-POACHER)
Ohio's Turn In a Poacher, or "TIP" program is helping to curtail poaching throughout the state, by involving the public in reporting wildlife violations. If you observe a wildlife violation, click here and submit the form online or print the form and mail it to:
TIP Headquarters, Division of Wildlife
2045 Morse Rd., Bldg G
Columbus, Ohio 43229-6693
Or call the TIP toll-free hotline, 1-800-POACHER.
---